Description
This is Hobbycraft's delightful B-47E Stratojet built virtually straight from the box.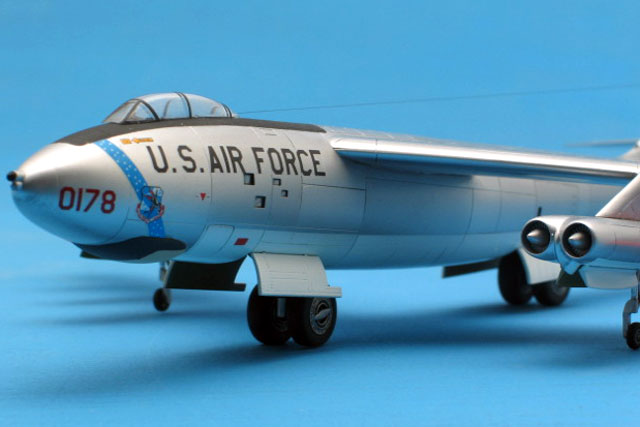 The only real tricky aspect of finishing this kit is getting all six tires touching the ground at the same time. To do this the outrigger struts need to be shortened some, as well as the small door mounted behind them that largely disappeared into the nacelle when the gear was down.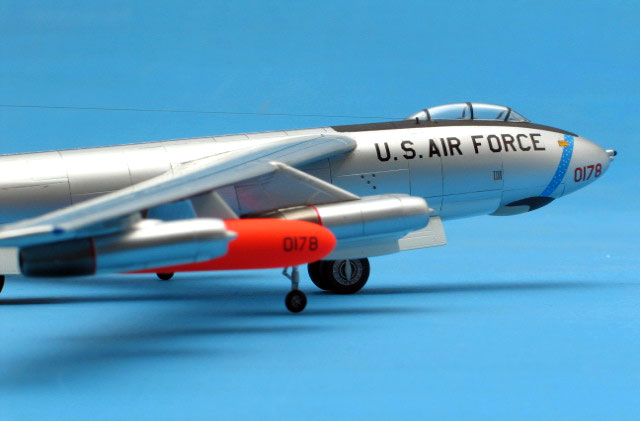 The finish is Testor's Model Master Chrome Silver over Gloss White.

Home What's New Showcase Workshop Products About Testor Search Links