Description
As most regular visitors to this site know, I mainly model Armour and figures, however once in a while I will give an aircraft a go, especially unusual topics like this one.
When a friend asked me to build this for him, I jumped at it.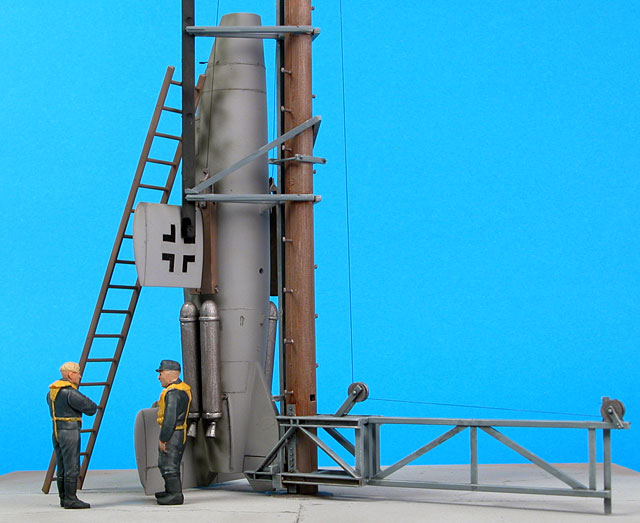 Building this kit was quite simple and everything went together without any problems. There are no add ons, alI is from the box.
Painting this was good fun as when I did a little research I found some interesting schemes however I did it in one that I believe looks like something that may have been used at that time.
All paints used were Acrylics through an Aztec A470 airbrush.
To add a little scale to this project I added Hasegawa and Dragon Figures standing next to the craft as if in conversation about its possible potential.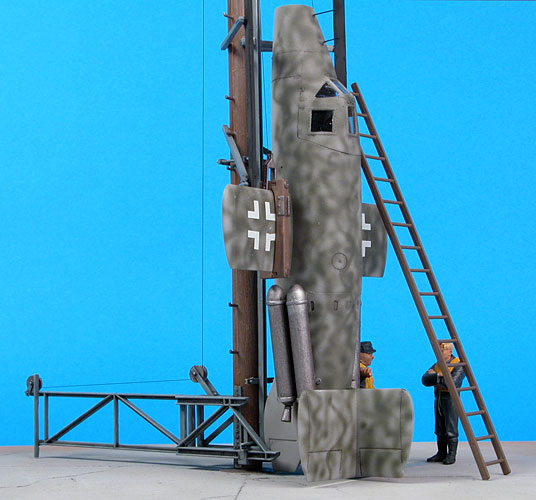 Overall this was a fun project, and I hope you like it.