Description
My model is a 1/48 scale Mitsubishi J2M Raiden from Tamiya. It is an older kit, but I like the unusual subject. It is rather unique with its spacious cockpit and tapered nose.
The chipping effect was achieved by first spraying the whole model Testor's Chrome Silver, followed by a coat of future. Future keeps the final colors from sticking too well so that it can be chipped away revealing the silver undercoat.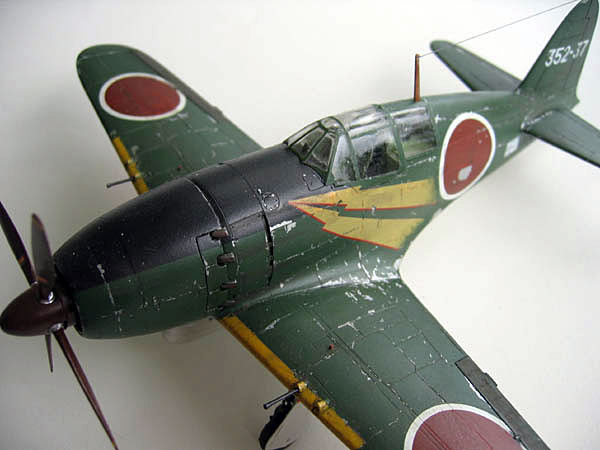 Care must be taken however when masking. I used Tamiya acrylics as well as Testor's enamels and weathered with pastels. No aftermarket products were used.