Description
Here is Tamiya's 1/48 scale P-51D Mustang.
This bird was built almost 4 years ago and also straight from box. I painted her overall with Testor Chrome Silver. Anti-glare section in front of wind-screen was with Olive Drab. The rest of the model was finished with Model Mater paints except Matt Cote of Humbrol to reduce the gloss. The top cote was Testor's Gloss Finish.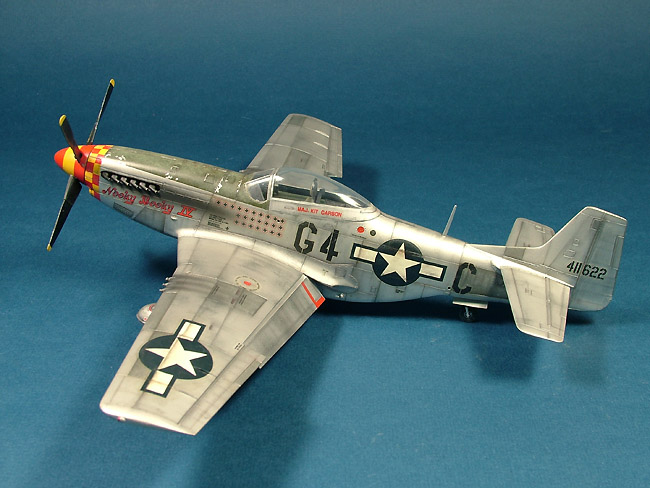 For weathering, I had to used 2B pencil for pastel chalk as another kinds were not go well with gloss paints. Exhaust stains were painted by airbrush. At that time, I did not know how to deal with antenna wire so I just left her without one.

Decoration with red and yellow rectangles on nose were painted by airbrush and masking tape because I had to struggle with decal and it almost drove me nuts.

Hope you will enjoy my incomplete model.