Introduction
These are Revell's 1/144 Boeing 767-300 converted to a -200, plus Minicrafts Boeing 757-200, both in US Airways livery.
I was never into civil aircraft, but being bored with military aircraft I decided to add some color to my models!

Construction
The Boeing 767 was built basically out of the box except the obvious conversion to the shorter 200 variant. The only technical inaccuracy with the conversion is I didn't remove the tail skid. I found out too late the 200 series doesn't have them.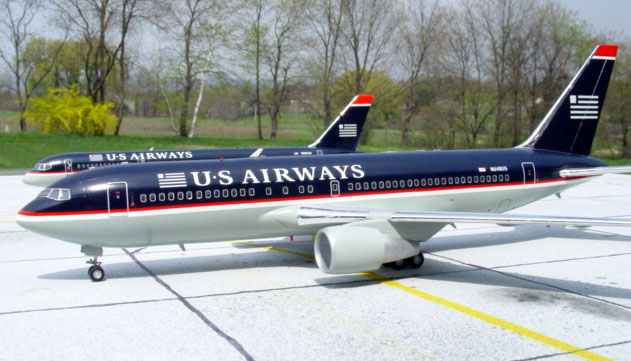 Having made the cuts in the right places I reassembled the fuselage and rescribed the cargo doors.

Painting and Markings
After spraying the primer coat, the fuselage top was sprayed with Testor's Insignia Blue Being a flat color, it needed to be buffed. The bottom was painted with Testor's aircraft grey.
The decals are from Liveries Unlimited and the inspar panels on the 767 are decals.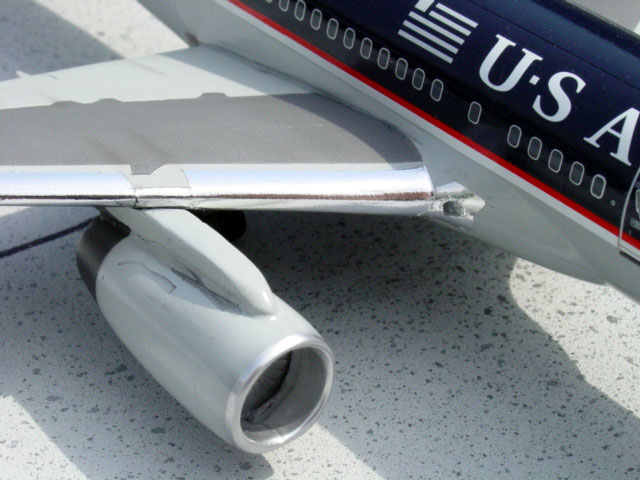 Future was used to give everything a good shine. The cabin windows were filled with Krystal Kleer then decaled over using Airways Graphics window frames. The flight deck windows are a decal from the liveries sheet.
Bare metal foil was used on the leading edges. All antennas and lights were added last.

Building the Minicraft 757
The 757 it was basically the same except I didn't have to fill in the cabin windows.
The inspar panels were painted using a mixture of grays and a little Testor's Steel. I found this was easier than decals. I also added static dischargers to the 757.
If this is the future of Minicraft kits, I really like!

Conclusion
All in all I have really enjoyed these two kits although they were built 2 years apart ( the 757 being the latest). I really think I will enjoy airliners, and I am now working on a 767-300.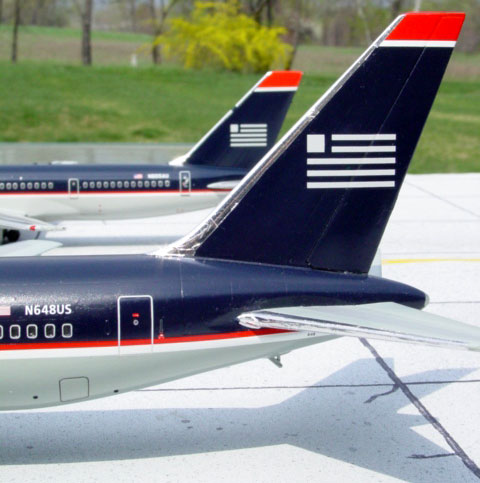 The bottom line is that if you are bored with military.....(*gasp!*) then give airliners a try!
The photos were taken with a Sony Cyber Shot set to auto daylight.