Ducati 750 Sport

by
Andrew Judson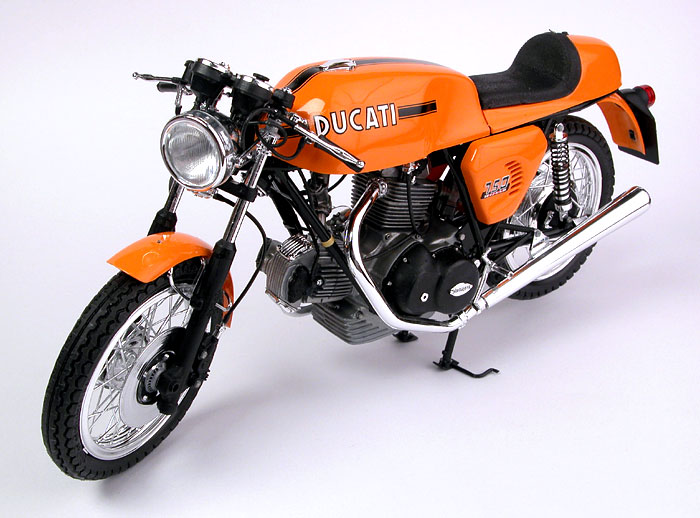 images by Brett Green

Description
I have been building a fairly wide variety of topics lately, and here I go again!
This time I have finished a motorcyle - Protar's big 1/9 scale Ducati 750 Sport 1972 model.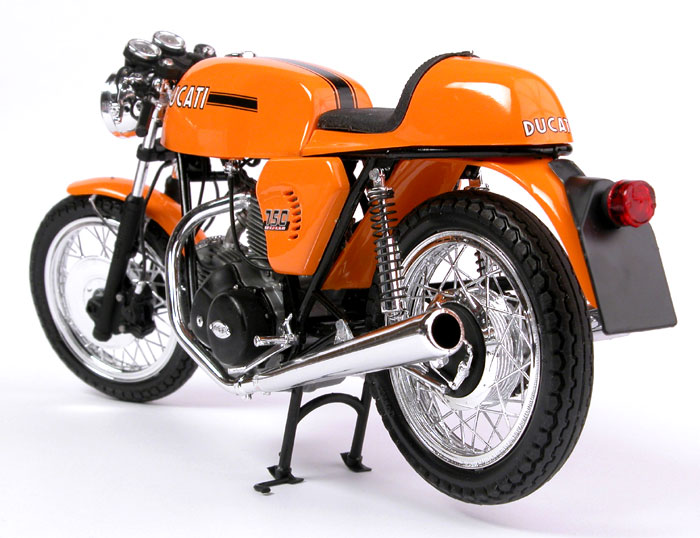 The kit from this Italian manufacturer is quite old, so it might be difficult to find
My Ducati went together fairly well although the fit of some of the parts was a little "iffy". The engine is great, with plenty of detail, but getting it into the frame was tricky. This was a recurring theme for most of the rest of the build.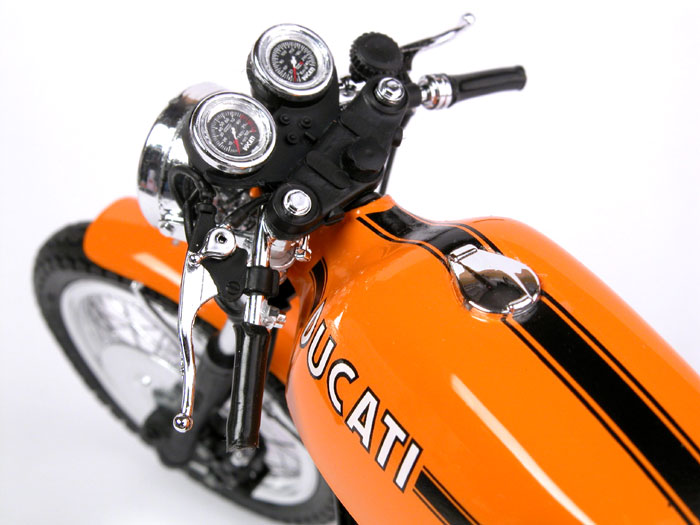 All painting was done with the Testor Aztek A470 airbrush, and that Orange Yellow really jumps out at you!
I was very happy with the overall finish. I hope that you enjoy it too.
Home What's New Showcase Workshop Products About Testor Search Links