Tamiya's 1/48 scale
Schwimmwagen Typ 166
by
Andrew Judson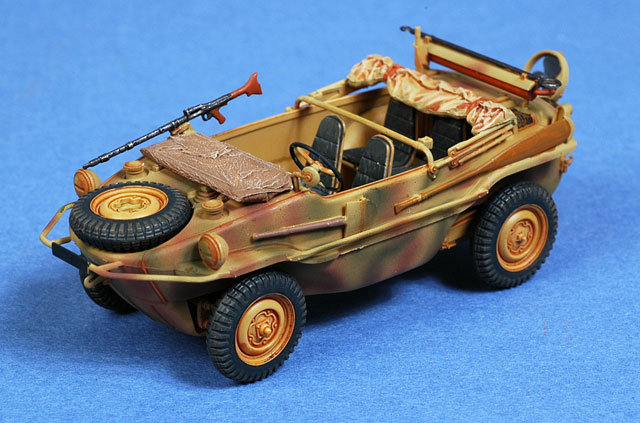 Description
Recently l was given a couple of the Tamiya 1/48 scale military vehicle offerings to build for a friend of mine and, boy, are they nice little kits.
This Schwimmwagen is the first one that I built. It has been finished pretty much out of the box, except for the mounted machine gun and the tarp over the windscreen which was to cover up a silly mistake.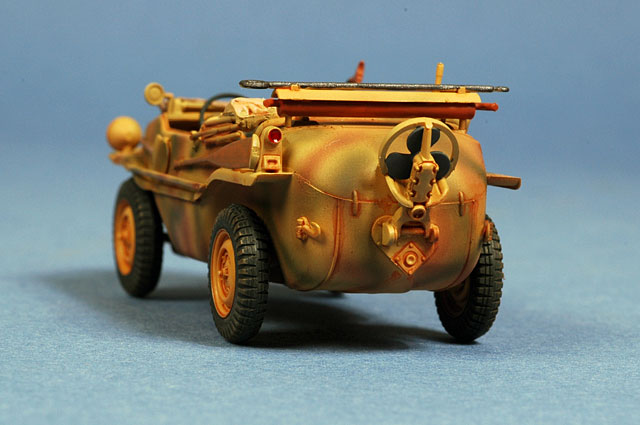 As you can see, l didn't put any markings on it , or even the number plate, so as to keep it generic.
Building this kit was a dream with no problems at all. I was very impressed with the high level of detail and you could really go to town on this if you wanted to.
I painted it in the three colour scheme and only very lightly weathered it.
All paints were Acrylic sprayed through my trusty old Aztek A470 airbrush, followed by light dry brushing with Citedal Acrylics.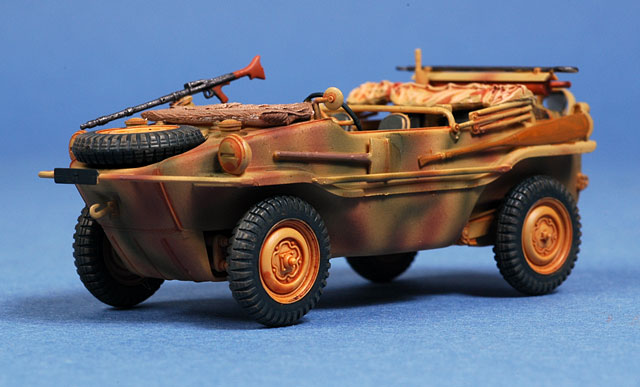 As you can probably tell, l am very impressed with this kit and have already built the second.
Keep an eye out for it in the future!